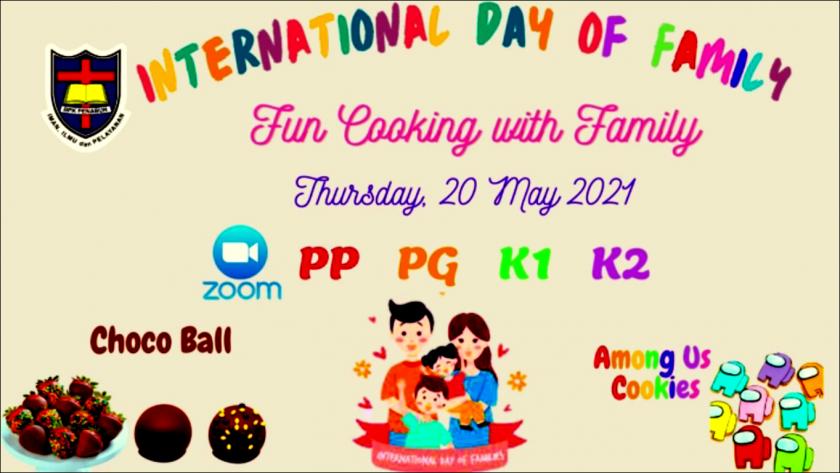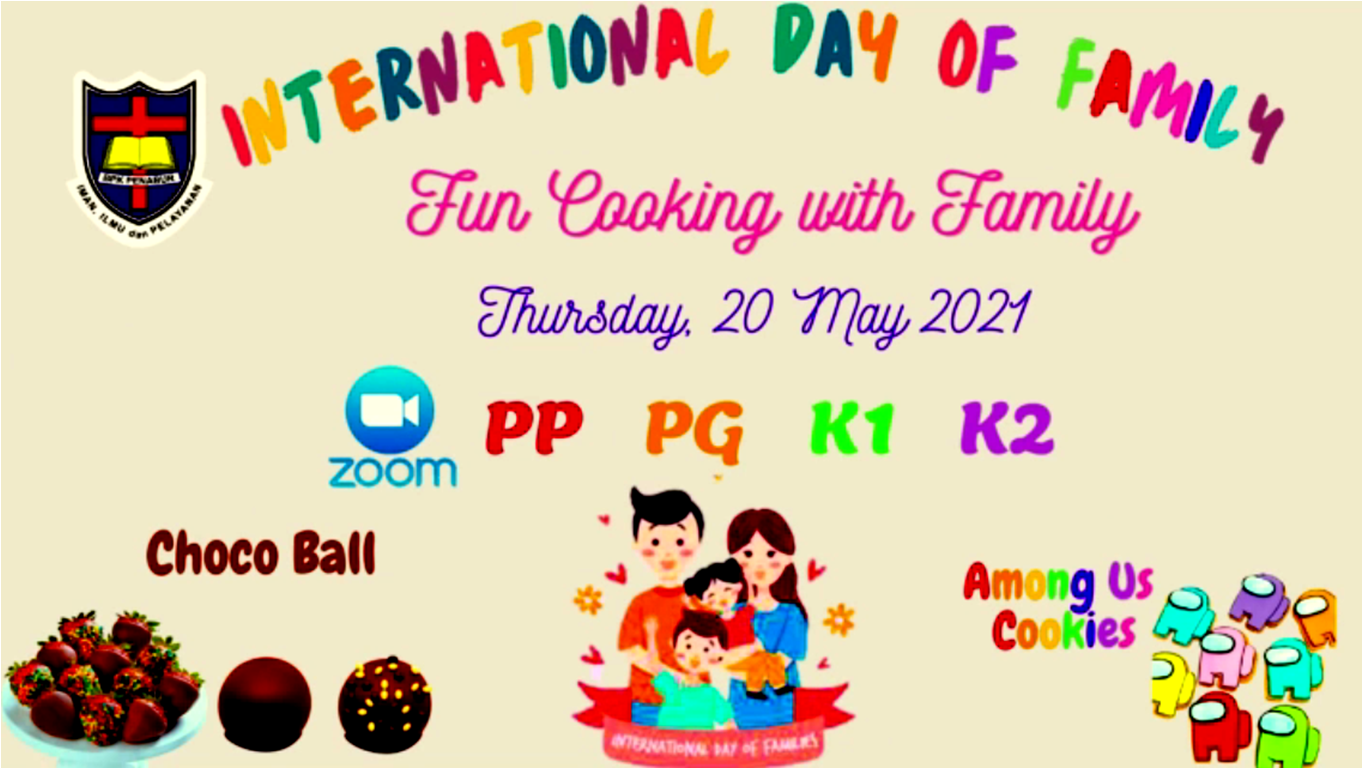 https://www.instagram.com/p/CO4YWYoAUMu/?utm_source=ig_web_copy_link

Let's develop bonding with our beloved family.

Let's stimulate family's collaboration, critical thinking, creativity and communication.

Let's commemorate International Day Of Family by having Online Fun Cooking (Choco Ball / Among Us Cookies) With Family.

Let's share caring, love, joyful, support with our beloved family to make our family relationship stronger.
Let's enjoy and don't miss it.

Thursday, 20 May 2021, via zoom at school time.

See you and God bless you

#familybonding
#funcooking

#internationaldayoffamily

#bpkpenaburcirebon
#tkkpluspenabur
#penaburcirebonid
@penaburcirebon.id