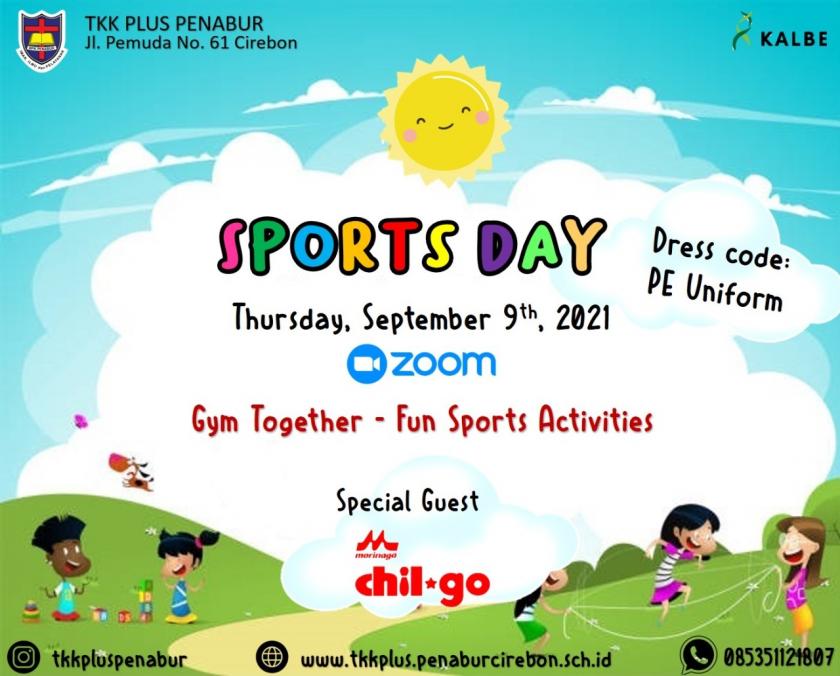 Hi happy kids and parents, how are you?
We hope you are doing great
Do you know that tomorrow, 9 September is National Sports Day?
Let's grow the spirit of sports and keep maintaining our health in this pandemic situation by having gym, fun exercise and consume health nutrition.
Who wants to keep and share the spirit of healthy?
If we believe that the greatest gift we can give to our family and the world is our healthy,
so let's be healthy, be happy, be blessing
https://www.instagram.com/tv/CTw8unPBJcB/?utm_source=ig_web_copy_link
Thank you for exercising with us
See you in next event kids and parents
Mens sana in corpore sano
May God bless you
https://www.instagram.com/p/CTj7_hnhNn9/?utm_source=ig_web_copy_link
#NationalSportsDay
#behealthy
#tkkpluspenabur
@penaburcirebon.id
#penaburcirebonid