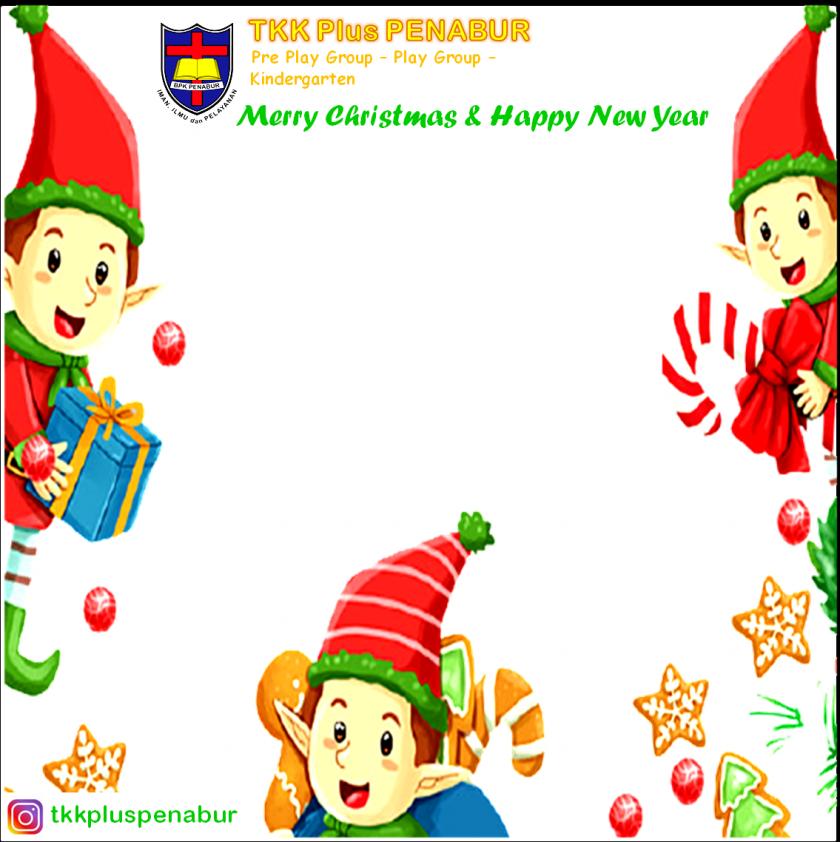 Hohoho…….Do you know what and whose sound is that? What a nice and amazing moment, we could meet Mr Santa Claus at our beloved school(TKK Plus PENABUR Cirebon), on 18 December 2020 at drive thru report distribution. The students and parents were so happy. The happy moment continued, Mr Santa gave us a set of Ginger Bread and Christmas tree cookies and icing sugar from his Christmas Bag. What a nice surprise. Wow…. Thank you so much Mr Santa. We could decorate and make cookies creation with them. Mr Santa share his time to have photo session with students. At the end, he gave a message to students to be good and kind to the others.
Thank you so much Mr Santa who cheered up our day.
Let's continue doing good and being kind, Kids.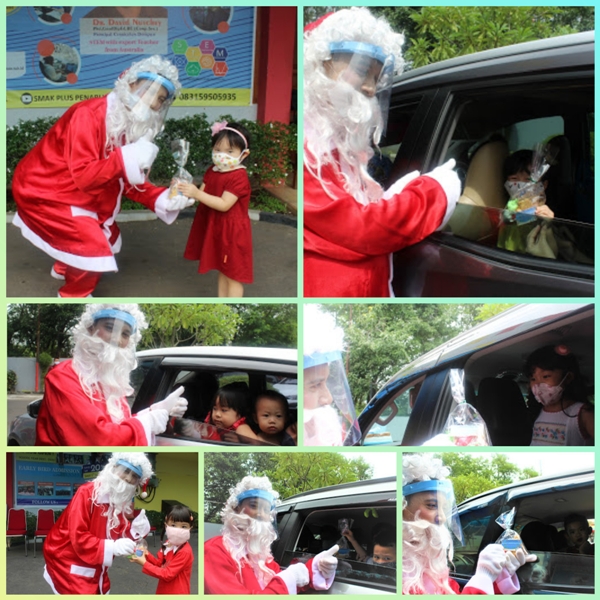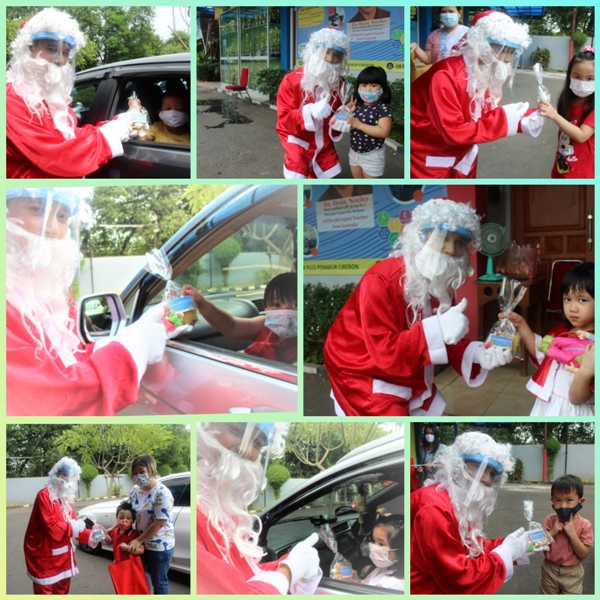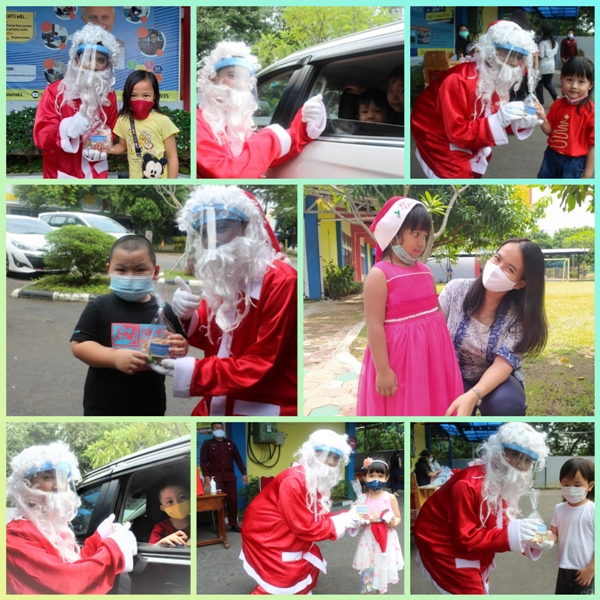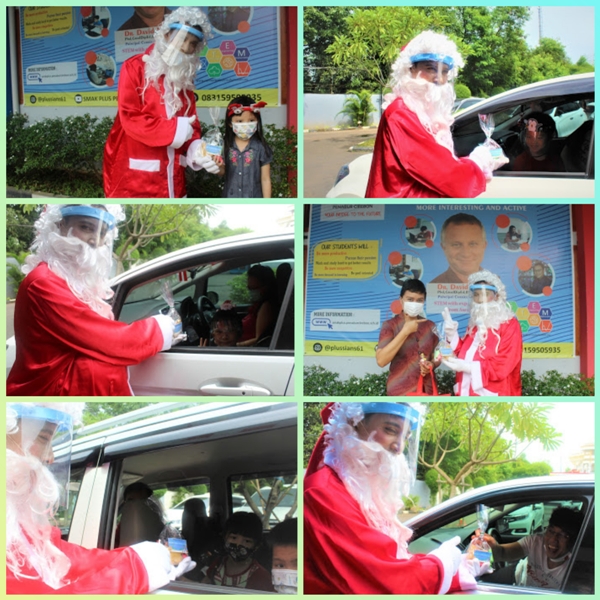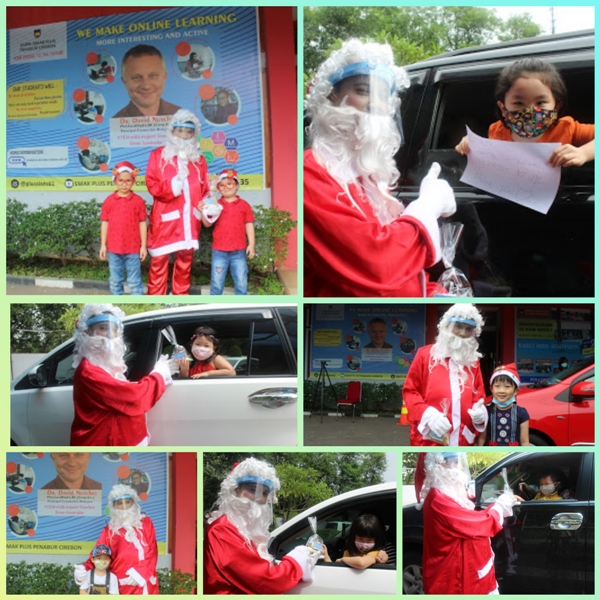 Oh ya, friends, don't forget to create your cookies creation and upload in Instagram ya.
Let's have fun. See also your friends' creation by searching them in IG with #tkkpluscookiescreation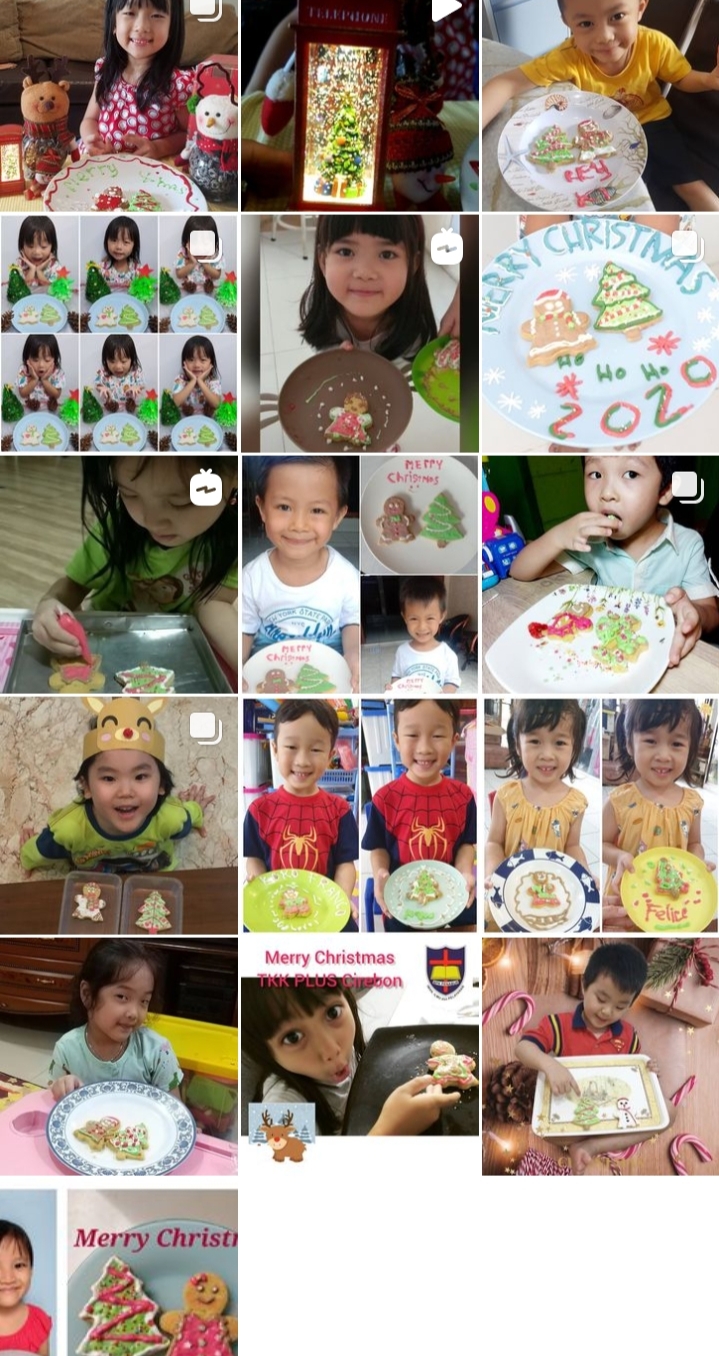 Have a great Christmas time with our family. May God bless us.